The largest fundraising round for an agritech firm in India, where farm food accounts for two-thirds of the $1 trillion in yearly retail sales, was completed by DeHaat. This is How DeHaat is building India's best Agricultural Startup.
The 10-year-old startup's Series D investment round was co-led by Sofina and Lightrock. In addition to Temasek, the latest round included current investors Prosus Ventures, RTP Global, Sequoia Capital India, and FMO. This takes the total amount raised to far to $161 million, with $157 million of it coming in the past 30 months.
Three of the greatest issues that farmers in India (and abroad) face are being addressed through DeHaat, which is Hindi for "village," including working capital, obtaining agri-inputs like seeds and fertiliser, and finding customers.
The company claims it has also signed up more than 2,000 agricultural organizations, giving them direct access to farmers. These organisations include banks, insurance partners, input manufacturers, FMCG companies, and bulk output exporters.
DeHaat has purchased about six startups in addition to back-to-back fundraising, the most recent being YCook India and FieldFresh Foods.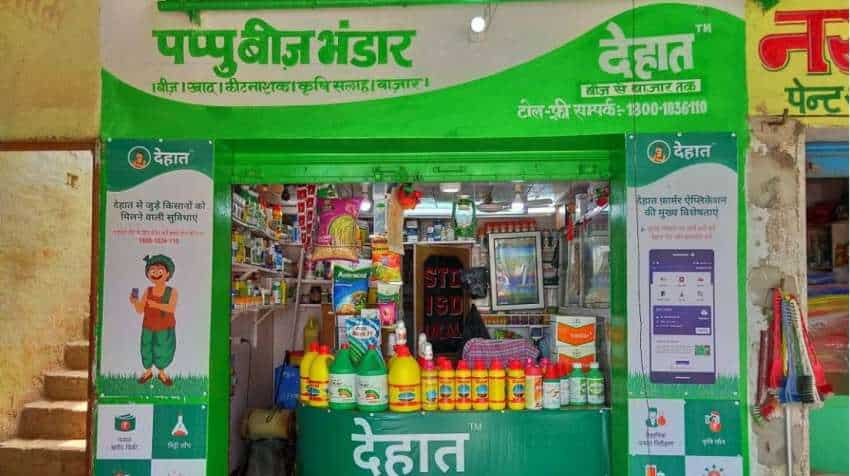 Financial of Dehaat Company released in 2022 :
According to the annual financial statement filed with the Registrar of Companies, DeHaat's scale increased 3.6X to Rs 1,274 crore for the fiscal year 2021–2022 (FY22). Analysis by Fintrackr revealed that 99% of the company's overall revenue came from the selling of agricultural inputs. The company's losses increased significantly from Rs 54 crore in FY21 to Rs 164 crore in FY22.
Total Funding received
$254 Billion
Total Revenue (2021-22 (FY22))
Total Loss (2021-22 (FY22))
₹1274 Crore
₹370 Crore
Details about Dehaat- Company
99% of its total revenue, which increased 3.6X to Rs 1,271 crore in FY22, came from the sale of agricultural inputs, while the revenue from consulting services was stable at Rs 3 crore during the previous fiscal year. Additionally, the business earned income on current investments of Rs 13.25 crore, which increased by about 5X in FY22.
What Dehaat company do for farmers in India?
Inputs for agriculture (seeds, insecticides, and fertilizers), agricultural finance, warehousing, cold storage, and consulting services, including soil testing and yield forecasting, are all offered by DeHaat. The company claims to assist over 1.5 million farmers through its service network and currently works in 11 states, including Bihar, UP, Odisha, Maharashtra, Gujarat, Haryana, MP, and West Bengal.